The Deloitte University Press released a report earlier in 2014 which identified the 12 critical trends and 3 key themes that will help shape the human capital agenda for next year.
That was why during the inaugural launch of Kaplan's HR Leadership series, our speaker, Dr Chris Fong, chose to cover 3 of the key themes covered in Deloitte's 2014 report.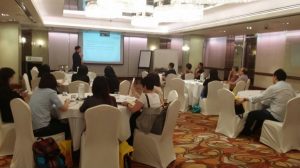 For the uninitiated, Dr Chris is an international multi-award winning orchestra conductor turned leadership psychologist with over 20 years of experience holding several senior consulting portfolios in organizational development and personality profiling solutions.
The depth of his experience was evident as he spoke on how the HR staff in companies need to lead and develop high performing individuals who demonstrated leadership potential at all levels while attracting and engaging the talents to grow the company.
More importantly, he brought forth the ideas on how HR departments needed to transform and reinvent themselves to catch up with the rapid changes in today's society.
He also challenged those who were present to reconsider the way which they select a candidate when they were looking to fill a position. The discussion on how values, a supposedly unmeasurable quality, could be effectively measured and the potential effect it could have on increasing staff retention rates within an organization.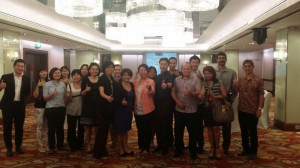 The session was a success as attendees from both the private and public sector were able to grasp the potential benefits that this new concept of selecting staff beyond their skill sets could bring to a company and how it would help in developing the corporate culture that is critical for success.
Those who are interested in pursuing a career in Human Resource can consider the Bachelor of Business Studies (Honours) in Human Resource Management or the Master of Science in Human Resource Management  offered by University College Dublin (UCD).
UCD is Ireland's largest university and has a global reputation for excellence in undergraduate courses, postgraduate master's and PhD studies.
It is ranked among the Top 1% of Universities worldwide (Times Higher Education World University Ranking 2013-2014), has over 2 Decades of Partnership with Kaplan, producing over 6,500 graduates and its School of Business holds the Prestigious Triple-Crown Accreditations from EQUIS, AACSB and AMBA.
Click here to find out more about University College Dublin.