Many of our students and alumni shared with us their stories of academic journey and campus experience at Kaplan. Some are inspiring and encouraging, and some urging us to improve. We're sharing some of these stories here.
What is your Kaplan Experience? Drop us a note at feedback.sg@kaplan.com or leave us a Facebook review. We'll continue to do our best in making Kaplan the preferred choice for our students and industry partners.
Campus Experience
27 November 2017
I would like to share an experience I had with one of your consultants, Gavin Chong.
Not only is he knowledgeable in what he does, he is also really helpful.
My questions and doubts were answered in the shortest turnaround prior to enrolment.
He gave me an assurance that Kaplan is the right institute for me and that he will always be there whenever I need help.
I am glad that I have someone like him to guide me while embarking on my education journey.
He is definitely an asset to the institute, and will definitely recommend him to my friends, or anyone who would like to take up courses at Kaplan, as I know they will definitely be in good hands.
Thanks Gavin!
Vina Misra
Kaplan Singapore Facebook Page
---
20 November 2017
Mr Jack Tay attended to my enquiry on Northumbria University's Childhood Studies and Disability Studies degree programme.
After the consultation with him, I decided to enrol for the programme. I was running slightly short of time then as I enrolled at the first week of October when the programme was to start at the end of October. Mr Tay then informed me that I needed to take a bridging module on Childhood Studies.
He advised me to write an appeal letter to the university to request for an exception on the bridging module, but it was not successful. A week later, Mr Tay informed me that he managed to get the university to allow me to do a supplementary assignment instead.
I was very happy with the level of service Mr Tay has shown. He could have stopped when I needed to do the bridging module, but instead he went the extra mile by helping me secure the supplementary assignment and also encouraged me to do well for it.
I eventually managed to do well and enrolled into the degree programme.
Thank you Kaplan for having such a dedicated staff who is willing to go the extra mile to help his potential student.
Thank you once again Jack, for your help!
Wendy Koh
Kaplan Singapore Facebook Page
---
1 August 2017
I would like to share an experience I had with one of your programme consultants, Isabella Ng. She is not only knowledgeable in what she does, she also exudes professionalism. My questions and doubts were answered, even before I asked. She kept me at ease with her pleasant smile, and listens to my questions intently. She gave me an assurance that Kaplan is the right place for me and she will always be on hand whenever I need help. I am glad that I will have someone like her to guide me in the embarkment of my education journey soon. She is definitely an asset to your organisation, and will definitely recommend her to my friends or anyone who wants to take up programmes in Kaplan, as I know they will definitely be in good hands. Thanks Isabella!
Azizi Aniq Bhs
Kaplan Singapore Facebook Page
---
10 March 2017
I would like to highlight the excellent service that I've been given by one of your Country Managers, Chng Kay Joo aka Kay.
I first contacted Kay in November last year, enquiring about the CFS course for my daughter as an international student.  This is the first time she will be moving to Singapore for her studies so I have lots of questions on the course, student pass procedure etc. Kay was very prompt in responding to my many questions via WhatsApp messages, calls and emails. She was also friendly, patient and able to answer my queries efficiently. Throughout my dealings with her, she made me feel comfortable contacting her whenever I had any queries or issues.
I have dealt with numerous course consultants in Kaplan and other PEIs in Singapore in the process of looking for higher education that was suitable for my daughter, and Kay definitely tops the list in terms of service attitude and customer response.
Thank you, Kay, for being such an amazing Country Manager. Keep up the good work!
Roslynn Ang-Buchowski
Parent of Kaplan Student
---
8 January 2017
I'm so grateful to have been awarded a full scholarship to help reduce my financial burden. I have truly enjoyed my time in Kaplan Singapore. The location is reasonably close to Bugis and Orchard (shopping area of Singapore). The campuses are very modern, clean and nicely decorated. The staff and teachers are extremely helpful and friendly. The teachers explained the difficult materials in a thorough and simple manner, making it very easy for us to understand. I also enjoyed all activities organised by the student council and Kaplan. Thank you for giving me this opportunity to have an amazing time in Singapore.
Wannesso Roeksanan
Kaplan Singapore Facebook Page
---
22 November 2016
I have been in Kaplan for a good 2 years now, and approaching my final year in pursuing a degree in 2017. Although Kaplan was never like other education institutions, with facilities like gym etc. I felt that the school has placed great effort in creating a great environment for students to immerse in. Not to mention, they cater to both full-time students and part-time students, who are more than often not, working adults.
Like this Christmas, I was happy to see a beautifully decorated Christmas tree in Wilkie Edge campus! At the very least, it made my trip to school a much more pleasant one.
Thank you Kaplan!
Benjamin Tan
Kaplan Singapore Facebook Page
---
28 October 2016
I would like to thank my programme consultant, Gray Ng, for providing me with in-depth details on my course of interest for the double degree programme.
He provided me with valuable information that I required and also advised me on the course that suited me best. He helped me to make a better decision on which degree to take.
I feel that the service provided by Gray Ng is great and would be sure that other students would benefit from his assistance.
Wei Ling
Kaplan Singapore Facebook Page
---
28 October 2016
I'm still serving army and wanting to study while serving, I visited Kaplan to enquire about the degree courses and was warmly welcomed by Gray Ng, a programme consultant at Kaplan. He greeted me warmly, asked me about my concerns and briefed me about the pros and cons of the different courses available. He compared and gave me a detailed analysis of the programmes so I can think of what I want to study.
I was impressed with his knowledge in this field and enthusiasm he displayed while explaining to me patiently yet providing me with valuable information. He checked with me via whatsapp on the progress I had and emailed me documents for me to request for time off as I am still serving the army.
Overall, Gray has helped me a lot regarding paperwork, advice, and feedback. I want to commend Gray for being such a helpful programme consultant, so students like me can have a better idea of what course to study.
Lester Lim
Kaplan Singapore Facebook Page
---
26 October 2016
Though this is the first private school I attended, I found it great here. All the lecturers and programme managers did their best to help us with what they could do in their capacity. Kaplan is really a worthy choice if anyone plans to get a diploma or degree in your interested course! PS. thanks Kay Tan for helping me out with my stuff these few years!
Jordanor PJr
Kaplan Singapore Facebook Page
---
21 October 2016
A great place to pursue your next education if you haven't already done so! The study/lecture classes are well maintained and honestly quite conducive, with a wide range of course selections from the various universities. A big shout out to Linda (sales consultant), who rendered her knowledge and help whenever needed or possible!
Kim Teo
Kaplan Singapore Facebook Page
---
20 October 2016
I would like to thank my programme managers, Titus and Anthony, who have been a great help throughout my programme. Being a part-time student, juggling with work and study is not an easy task. Titus and Anthony had supported me academically by effectively providing me with programme schedule and updates on venue despite managing a whole cohort of students.
Don Peh
Kaplan Diploma and University College Dublin Graduate
---
19 October 2016
When I completed my army, I knew I had to go for a degree course, but with so many schools to choose from, it was really difficult to make that decision.
Kaplan was my first visit, and after that, I knew this was the place to be. Being a tourism graduate, I wanted to pursue in that direction but at the same time, I was very interested in Public Relations. That was when the sales manager, Mr Kevin Chow offered to combine these two into a double major for Hospitality, Tourism and Public Relations. This was something none of the other schools offer.
The decision to pursue my degree with Kaplan was the best decision I have made. Having great lecturers such as Louis, Piya, Esther, Frankie and many others that are knowledgeable, insightful and patient to guide us, mentor us and gave us the most memorable learning experience.
They set us on the right path and was always encouraging and supportive. The lessons were engaging, thought provoking and never boring.
I am very proud to be a student of Kaplan Singapore, and a graduate of Murdoch University's Bachelor of Commerce.
Joshua Lek
Kaplan Singapore Facebook Page
---
18 October 2016
The sales manager, Gavin Chong is super dedicated in his work, friendly and accommodating. He helped me in every minor issue when i faced trouble, even when it is not required of him. A good employee and even as a potential friend. I would rely on him and certainly believe he would go far in his career.
GeraWil Tang
Kaplan Singapore Facebook Page
---
5 October 2016
It has been awhile since I graduated but I am really grateful and thankful that I made the choice to study Bachelor of Commerce in Marketing and PR with Kaplan. The journey is definitely not smooth sailing as I need to juggle both school and work but thankfully I have amazing lecturers (like Louis, Piya, Mr Donald and others…) to guide and educate me. In Kaplan, the modules allow me to meet my good team mates (Grace, Xiuling and Kathy) and we still keep in touch till now. I guess nothing is perfect, there are times whereby I was quite frustrated with the course coordinator with timetable issues, but luckily, it always works out in the end. I am happy that my degree is relevant and it has helped me secure a good job. So, thank you Kaplan (and if anyone ask me if I will recommend Kaplan, I will definitely say highly recommended.
Jermaine Xu
Kaplan Singapore Facebook Page
---
8 August 2016
I would like to send you a feedback on your staff Ms Isabella Ng. She has by far been the best consultant in this field making us feel comfortable and at ease by her straight forward and honest opinion to try and help with different situations.
She cares very much about the students and is very responsible and careful when handling our matters. I can only speak of high regards about her.
I thank you for your time in reading this email and I do hope you share the same opinion as I do.
Lee
Northumbria University Student
Campus Experience
30 November 2017
I'm a recent graduate from Northumbria University's International Hospitality and Tourism Management, at Kaplan. It was a pleasant journey with my classmates, challenging yet exciting.
I would like to give compliments to your Programme Manager, Samantha Hon in assisting me throughout my time at Kaplan. She has helped me and my friends tremendously, in reminding us on the deadlines of our assignment submissions, and also sharing advice so that our journey at Kaplan can be a smooth one.
She has gone beyond her job scope! If I were to further my studies with Kaplan, I would choose her as my Programme Manager without a doubt.
Thank you Samantha, for your services throughout.
Mohamad Jalil
Northumbria University Graduate
Bachelor of Arts (Honours) International Hospitality and Tourism Management
---
30 November 2017
It is with great pleasure and satisfaction that I share the academic-related experiences I have received from Kaplan Singapore during my last modules.
The modules – Campaign Management (PRO345A) and Media Relations (PRO259), were facilitated by Ms Shalu Matani, who proved greatly the upholding of academic excellence that Kaplan prides itself to provide for all students.
The learning environment with Ms Shalu was highly enriching, enlightening and most importantly, empowering. This advocated the spirit of learning for us students to pursue intrinsically.
Ms Shalu has never failed to maintain her professionalism and positive attitude, readily assisting any students in dire need of advice.
Last but not least, Ms Shalu maintained the consistency of being a role model not just within the classroom setting, but also as a life mentor that I personally look up to.
Once again, I would like to express my gratitude to Ms Shalu, for her time, effort and most importantly, her passion to inspire many other students like myself.
Ong Kai Rui
Murdoch University Student
Bachelor of Commerce in Marketing and Public Relations
---
30 November 2017
Throughout my 18-month learning journey at Kaplan for my Masters programme with University College Dublin (UCD), I'm very grateful to the professors, Kaplan staff and my classmates for the help rendered all this while.
Special thanks to the following personnel – The professors from UCD, as well as my classmates, who made my learning journey so valuable and unforgettable. Also Mr Amos Tan, my programme consultant who patiently went through with me on the different Masters programmes offered by different universities and also helped me with registration. Lastly, Mr Ian Lim from the Marketing department who gave me the opportunity to share my learning experience.
I would also like to thank the administrative staff at Wilkie Edge Level 2. I remembered a particular staff, Mr Kelvin whom I approached to see if he could help me complete the questionnaires for my research paper. He gladly accepted and asked me to give him one stack of questionnaires so that he can pass it to his colleagues to do it when they are free after serving their customers. He told me to take a seat at the side bench while waiting since I'm carrying my baby. I really appreciated their help!
I'm glad to have made the decision to pursue my studies with Kaplan and also to have made awesome friends here!
Yvonne Wan
Kaplan Singapore Facebook Page
---
23 November 2017
I would like to take this opportunity to thank Kaplan & its management, as well as Northumbria University and all the lecturers who have taught me in my educational journey.
They have been very supportive, patient and have always given their guidance. If not for them, graduating with a First Class Honours would not have been possible for me.
I would like to convey my appreciation to Ms Devaki Palanyappan, who has been very supportive and prompt in replying to all my enquiries. She always remained approachable and contactable during the course of my degree programme, and was of great help with regards to all programme-related matters.
I would also like to give special mentions to my lecturers Mdm Mariani, Mdm Shalu, Mdm Esther Ang, Mdm Karen Tan and Mr Jailani. It is only due to great commitment from lecturers like themselves that we students, who are working adults, are able to achieve good results despite all the challenges we face.
My deepest appreciation to everyone.
Thaiyalnayahi D/O Masilamani
Northumbria University Graduate
Bachelor of Arts (Honours) Mass Communication with Public Relations
---
9 November 2017
I would like to share the experience I had with Jaslin Poh, my programme manager for Royal Holloway, University of London.
She is very knowledgeable in what she does and helped me since the first day of the programme. Though English was not my first language, she kept me at ease with her sincere smile and responded to my questions and doubts.
I have graduated from the programme with First Class Honours, and I don't think I would have come this far without Jaslin's help. She is one of the best programme managers and definitely an asset for Kaplan.
Churn Churn Vid
Kaplan Singapore Facebook Page

---
8 November 2017
Thank you Kaplan Singapore, for helping me to fulfil my educational goal in obtaining a Diploma in Commerce. My friend, and also my previous supervisor, Mr Gavin Chong, encouraged me to take up the part-time Diploma, and I understand that he is now working with Kaplan Singapore as well. I enjoyed the learning experience with Kaplan and am looking to pursue my next level of study with them soon, when I am ready. Once again, thank you Kaplan Singapore for the opportunity!
Lynn Nguyen
Kaplan Singapore Facebook Page
---
12 May 2017
Kaplan has definitely come a long way since I did my diploma two years ago. The Kaplan360 app for students is what should've been implemented ages ago. Please continue to improve and update the app constantly. I did full-time diploma back then and currently, am doing a part-time degree programme with Royal Holloway, University of London. The lecturers and programme managers answered all my queries promptly. I see a change in the staff as compared to before. What I suggest students to do is to speak up and feedback against any problems, don't be afraid to voice out. I'm glad with the improvements shown and may Kaplan continue to focus more on the students' well-being!
Sultan Imd
Kaplan Singapore Facebook Page
---
17 March 2017
I would sincerely like to bring up the attention of a staff by the name of Mr Titus Sim.
Throughout my 18 months on the programme, Mr Titus Sim has displayed excellent conduct and professionalism towards my queries and for anything I have always approached him with regards to the course and clarifications on any assignment-related matters.
Titus was not only friendly to me, but also to my course mates and others when we enquired about different matters. He was always ready to answer our questions and most importantly, help us by bringing forward our difficulties and questions that we are unsure about to our lecturers.
I sincerely applaud Titus for his approachability, and for the fact that he was always very prompt in addressing queries and ensures that matters were always resolved or a solution was being offered. Such qualities surpass industry standards even from the customer service sector and he has also displayed many different forms of initiative during times that I asked for help and feedbacks on matters.

My salute to Titus and I truly hope that Kaplan will be able to maintain this model behaviour among all programme managers for his efficiency and initiative. He is truly a person that takes his job very seriously and takes great effort in helping to facilitate the course programme the very best he could.
Tan Yong Quan Nicky
University College Dublin Student
Bachelor of Business Studies (Honours) in Finance
---
25 January 2017
I'm Wang Jiaxin. Firstly, I sincerely wish that all the teachers can be happy and healthy every day.
It is no doubt that Kaplan is an excellent school, with the best teachers and good education.
When I studied O-Levels at Kaplan, I felt warmth from the teachers and classmates. The teachers made the class so interesting that we can learn attentively. I think, they are more like friends than teachers. We are close to the teachers, so we have built friendships over time. I had a happy time studying in Kaplan. Sometimes, the school organised activities and provided delicious food. They also made the effort to create a relaxing atmosphere to relieve our tension.
Now, I have already finished my O-Levels programme, I am very grateful to the O-Level Prep School. I cherish very much the studies at Kaplan last year.
Kaplan O-Level Prep School's lessons are fantastic, thanks very much!
Wang Jiaxin,
Kaplan O-Level School Graduate
---
17 January 2017
Kaplan is an excellent institution of choice to me when it comes to ACCA tuition.
The excellent facilities in Kaplan provided me with an enriching environment and numerous learning opportunities. The ACCA lecturers were able to engage the class and captivate us with their strong knowledge and expertise.
The extensive range of financial programmes provided by Kaplan also gave me many options and opportunities to groom myself for the future.
Andrino Johan, ACCA Student for July 2016 Class Intake:
P3 – Business Analysis
P7 – Advanced Audit and Assurance
---
17 January 2017
Before I signed up for the ACCA examinations, I was uncertain which institution could really best prepare me for the examinations.
After attending some lessons, Kaplan exceeded my expectations by providing me with excellent lecturers, quality study support and a comfortable environment for me to study well.
I really had a smooth learning experience as Kaplan lecturers were able to patiently explain abstract theories and I received great learning materials such as past examination papers from the MyKaplan online resources.
Yenny, ACCA Student for July 2016 Class Intake:
F2 – Management Accounting
F3 – Financial Accounting
F7 – Financial Reporting
---
1 December 2016
I am writing to let Kaplan know that you guys have an exceptional employee, Mr Anthony Ho, in your Programme Management team and I would like to send my compliments to him for a good job well done!
I am very impressed with the service rendered to my fellow classmates and myself by Anthony, he is always professional, prompt and friendly in all his replies to us. He also goes out of his way to help us, especially for assignment submission as I am usually very busy at work so I am unable to visit the school as regularly to submit the hard copy assignment in the pigeon hole. Anthony will go out of his way to help me with the assignment submission.
I'm sure that Anthony has not just impressed me, he has also made a difference in the whole Kaplan experience for the rest of my classmates too.
Kaplan Singapore should be very proud to have such a responsible and professional employee, whom I feel is a great asset to the company. He has impressed me with his impeccable service standards and has put forth a very good image of the employees of Kaplan Singapore. I will definitely recommend friends or family to pursue their studies with Kaplan Singapore!
Thank you so much.
Jasmine Tay
University College Dublin Student
---
28 November 2016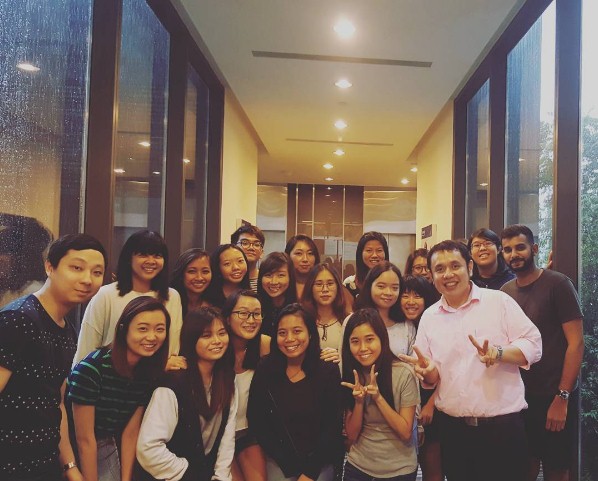 This photo marks 90% of my degree journey. Employment Relations in Asia FTBUS251C with Mr Ken Wee. He has never failed to generate deeper social insights in me, making a lazy person like me pick up the latest news and watch the news on TV. I'm quite shocked his words made me do it lol! I am grateful for @kaplansingapore @kaplancampuslife in making my journey wonderful and meaningful.
c.debbs
Instagram
---
11 October 2016
I am a student from the 4th intake of Royal Holloway University of London BSc programme, under direct care from Miss Jaslin Poh Chew Leng and would like to drop a short commendation note for her. I have just completed all mandatory examinations offered by the course and am awaiting graduation.
Miss Jaslin had displayed tremendous effort in keeping my classmates and I constantly updated of any curriculum-related notices that would concern us. She would always be ahead of time in reminding us of examination schedules and details, changes in class schedules and others. Whenever we approached her for help, she always served her duties well with utmost diligence and quality, never giving under-par efforts.
Through the entire course of my study, Miss Jaslin had consistently helped us to the best of her ability in any field we needed assistance with. Her quality replies via email clearly exuded care and pride she has with her work. The attention she gave to her students could be seen from her prompt responses and the dedication she has for her appointment is indeed second to none, which I feel is deemed worthy of this commendation.
Miss Jaslin is clearly an asset to the industry.
Gerald Lim
Royal Holloway, University of London Student
---
26 September 2016
I would like to extend my sincere thanks and gratitude to Mr Jun Lin Ho (current Programme Manager) and Yi Boon Tan (former Programme Manager) for their good attitude and helpful approach.
Although Jun Lin became our programme manager when we were going to graduate, but he and Yi Boon genuinely listened to our concerns, needs and requests, and offered all of the help and support that they could in their capacity. They never failed to keep us updated and were wonderful to speak to.
Really appreciate your help for the past one and a half year. Keep up the good work!!
Thank you.
Syin Shian
Northumbria University Student
---
6 September 2016
I would like to bring to your attention a member of your team that has provided exceptional service and has truly left a great impression of Kaplan to me.
His name is Anthony Ho and he was my programme manager for a course I attended in Kaplan. Anthony would go the extra mile to ensure all our questions were clarified and even took the time to explain certain complexities to us. This was not only at the start of the course but to the end, up till settling graduation trips and our electronic certificates.
Definitely deserves two thumbs up!
Abraham Lee
University College Dublin Student
---
22 August 2016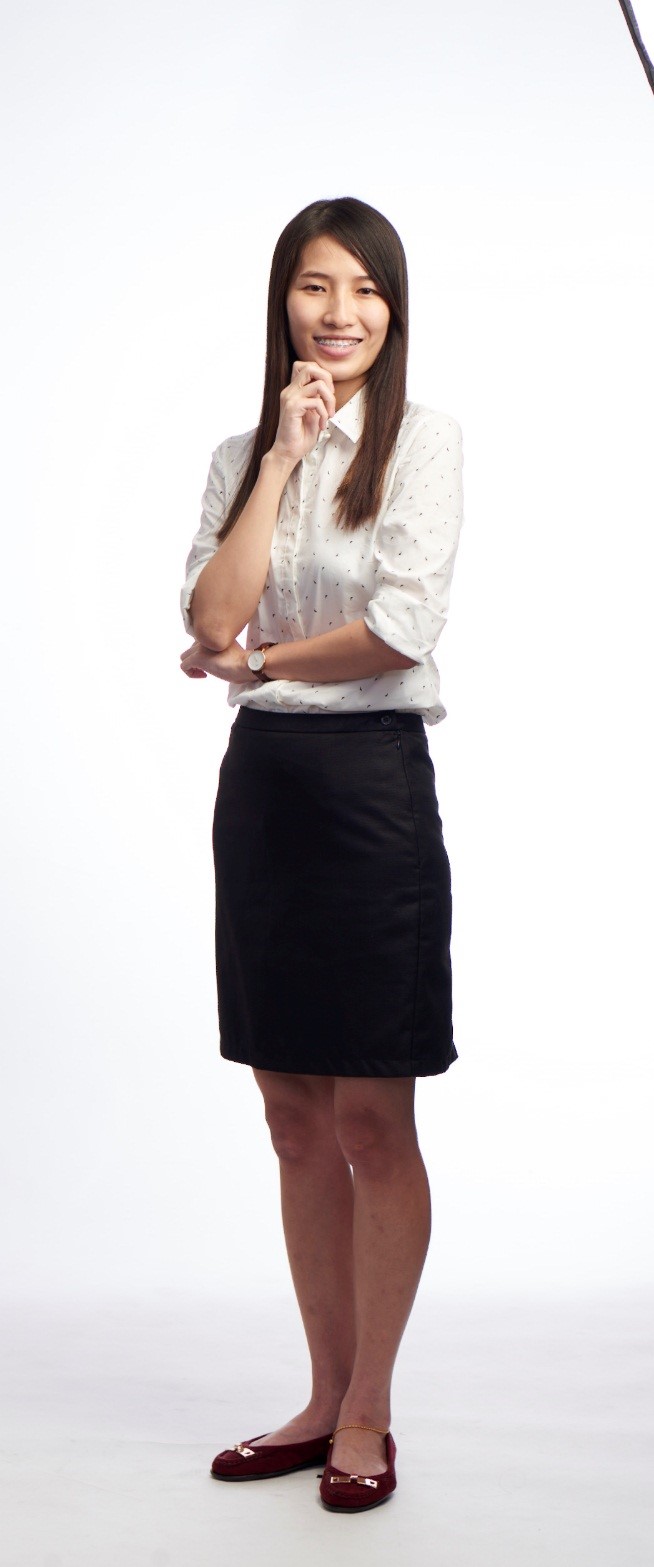 "I am glad I made Kaplan my choice in supporting my ACCA journey, and in helping me to excel in my studies. I would like to take this opportunity to thank my lecturers at Kaplan for making the lessons so enjoyable that I actually looked forward to attending them. Their way of teaching makes everything so interesting and easy to understand. The textbooks and materials provided by Kaplan are of impeccable quality and they helped tremendously in my studies."
Grace Wong, ACCA Student for July 2016 Class Intake:
F8 – Audit and Assurance
F9 – Financial Management
P1 – Governance, Risk and Ethics
---
22 August 2016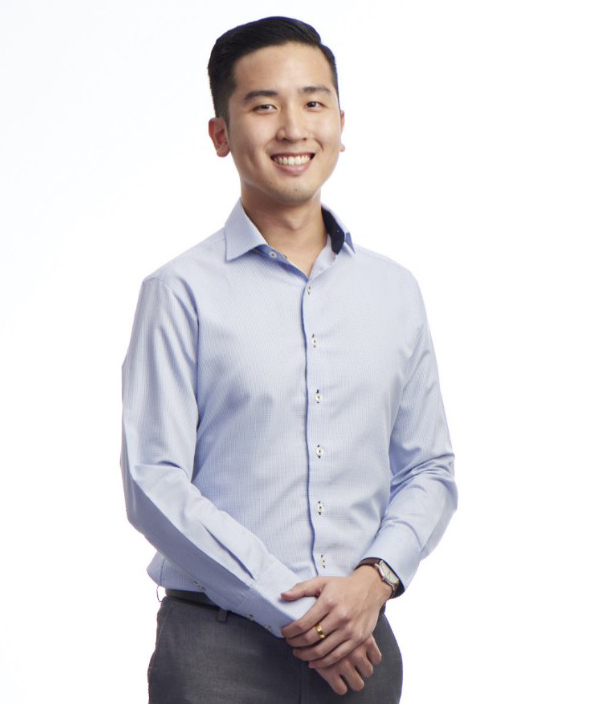 "I will always be grateful to my lecturers in Kaplan as they played a huge role in my ACCA journey. My lecturers often shared about their real-life insights and subject knowledge that helped a lot in my personal growth. They inspired me to think about how I could pursue an accounting career in the future.
I would like to personally thank Pei Yee for her unwavering support and patience in putting abstract theories and concepts into simpler terms and improving my knowledge in the subject. Without her dedication, I would not have done so well for my F9 paper."
Desmond Wang, ACCA Prize Winner:
F9 – Financial Management, 1st in Singapore *
F6 – Taxation, 1st in Singapore **
F7 – Financial Reporting, 2nd in Singapore **
* Based on results from the June 2016 ACCA Examinations.
** Based on results from the December 2015 ACCA Examinations.
---
16 August 2016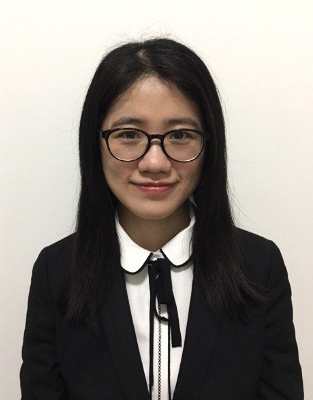 "Lecturers in Kaplan often made lessons very lively as they shared about their personal working experiences in the accounting world. The lecture notes were very comprehensive and provided clear explanations for various accounting concepts. I could also practice easily on valuable past year papers.
With a quiet library, clean and tidy study areas and the user-friendly MyKaplan e-learning portal, Kaplan provided me with a truly supportive learning environment that allowed me to fully focus on my studies.
As a student without prior accounting background or career, it would have been difficult to achieve my good grades today without the help of dedicated lecturers and well-organised class materials from Kaplan."
Chen Laiyu ACCA Prize Winner:
P1 – Governance, Risk and Ethics, 1st in Singapore *
P2 – Corporate Reporting, 2nd in Singapore **
P3 – Business Analysis, 2nd in Singapore **
F8 – Audit and Assurance, 2nd in Singapore ***
F9 – Financial Management, 2nd in Singapore ***
F5 – Performance Management, 3rd in Singapore ****
* Based on results from the June 2016 ACCA Examinations.
** Based on results from the December 2015 ACCA Examinations.
*** Based on results from the June 2015 ACCA Examinations.
**** Based on results from the December 2014 ACCA Examinations.
---
16 August 2016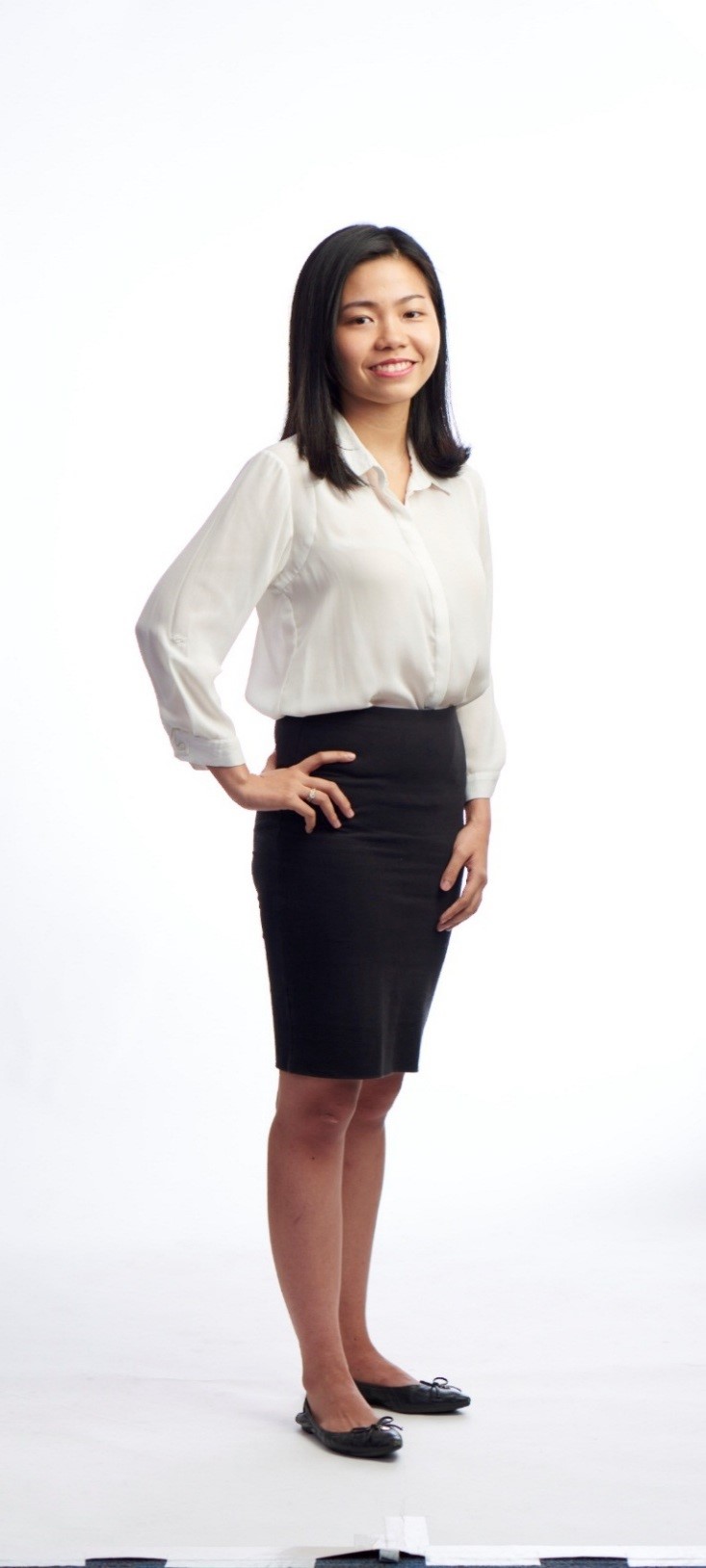 "I would like to convey my most sincere gratitude to my Kaplan lecturer, Ms Suzannah Tan, for enlightening me with new skills and giving me the confidence I needed to excel in my ACCA journey.
It was tough for me to understand this subject at the beginning, because I did not have a strong knowledge in financial reporting. I was even exempted for the foundation F7 paper. However, my achievement today shows that it is not impossible to do well even in the face of challenges."
Stephanie Tran, ACCA Prize Winner:
P2 – Corporate Reporting, 3rd in Singapore*
F4 – Corporate and Business Law, 3rd in Singapore**
* Based on results from the June 2015 ACCA Examinations.
** Based on results from the June 2014 ACCA Examinations.